No trip to London is ever complete without a show of some sort. This time it was off to the Dome...
...to see the legendary Chas and Dave.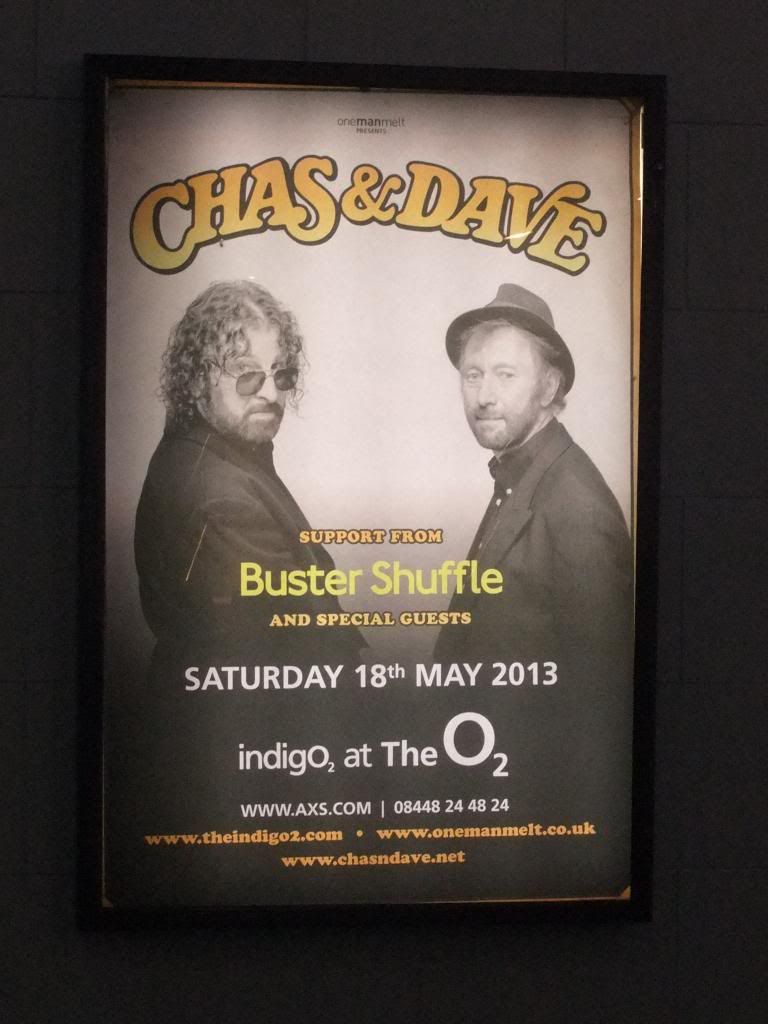 .
Dave announced his retirement a couple of years ago, leaving Chas to tour with his own band, but he has since changed his mind (more tour dates will follow in 2013).
The audience featured a huge range of people, from the elderly (some of whom, struggling with sticks, had to be helped to their seats) to skinheads. Flat caps, braces and Fred Perry shirts were to be found in abundance.
I was pleased I was in the seated balcony area, as the standing 'mosh pit' downstairs was a shade too much on the rowdy side, with beer being flung in every direction.
There were two support acts. More Tea Vicar were particularly quirky, with two thirds of the band appearing to be auditioning for a Heavy Metal outfit and a lead singer with an eccentric keyboard style.
Buster Shuffle were next up, with their authentic 1980s 'nutty' sound.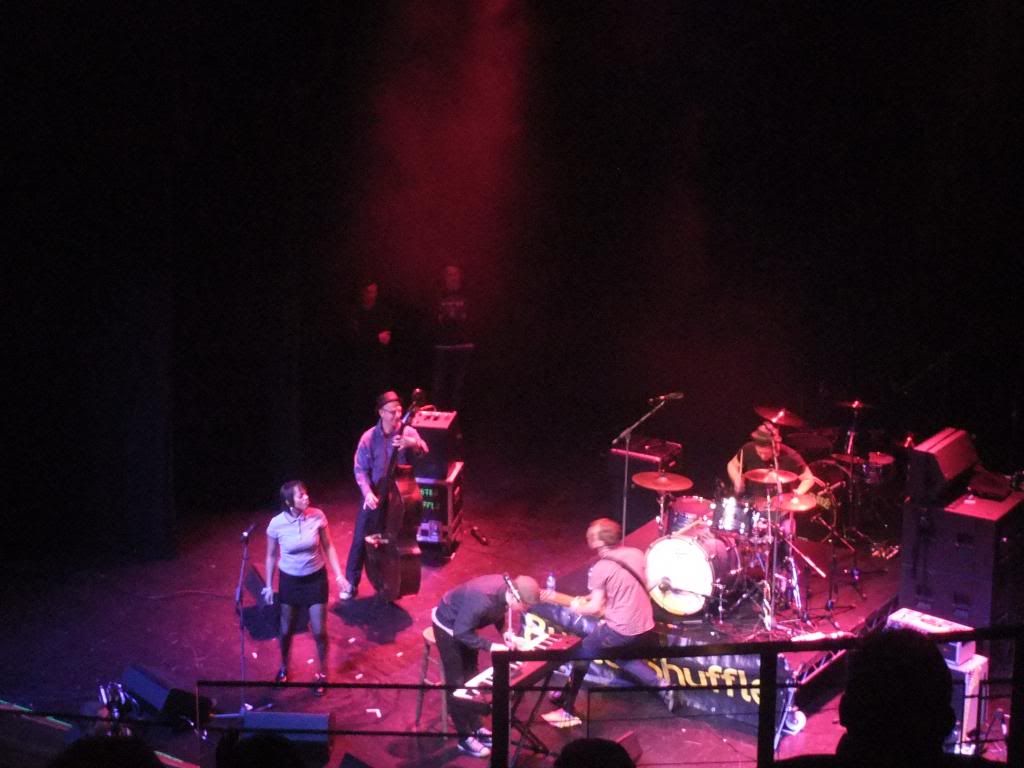 It was around 9.15 p.m. when Chas and Dave finally took to the stage (the doors had opened at 7.00 p.m.). The first part of the show saw them run through a large number of songs during a bullet-paced medley off 1983's Jamboree Bag No. 2.

Set List (Part 1)

Come Round and Hear My Gramophone
Carolina
Anniversary Waltz (Oh How We Danced)
Hot Meat Pies, Savaloys and Trotters
Rufus Rastus Johnson Brown
Billy Muggins
I'm an Airman
Black and White Rag
I Wanna Say Hello
Aunty Skinner's Chicken Dinner
Hard up and Happy
Oh It's a Windy Night Tonight
End of Me Ol' Cigar
Eleven More Months
How Ya Gonna Keep 'Em Down on the Farm?
While London Sleeps
Alabamy Bound
Pickin' All the Big Ones Out
Proper Cup O' Coffee
Beer Belly Banjos
Sideboard Song
Breakfast in Bed
Sweet Violets
Slap Bang
Walla Walla
What Happens After the Ball
Wait 'Til the Sun Shines Nellie
Down Fell the Pony in a Fit
Ya Can't Help Laughin', Can Ya?
Come Round and Hear My Gramophone
Sling Your Hook
There followed a short intermission, before they came back to play ''all the hits!'' And that's exactly what we got.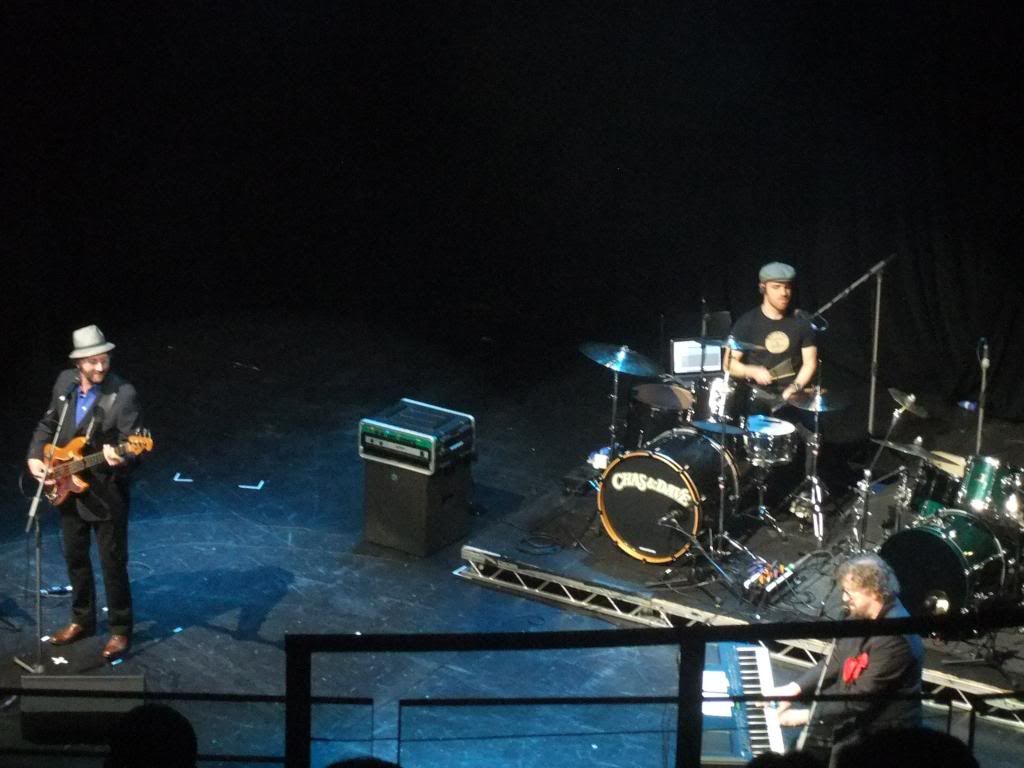 Set List (Part 2)

I Wonder in Whose Arms You are Tonight
Margate
Boogie
Banging in Your Head
Gertcha
My Blue Heaven
That Old Piano
Wallop
I Wonder Why
Snooker Loopy
That's What I Like
Sideboard Song (reprise)
All in all, it was a very spirited and enjoyable evening, with Chas and Dave producing the goods in the fine style.
Here are a few more photos to finish with.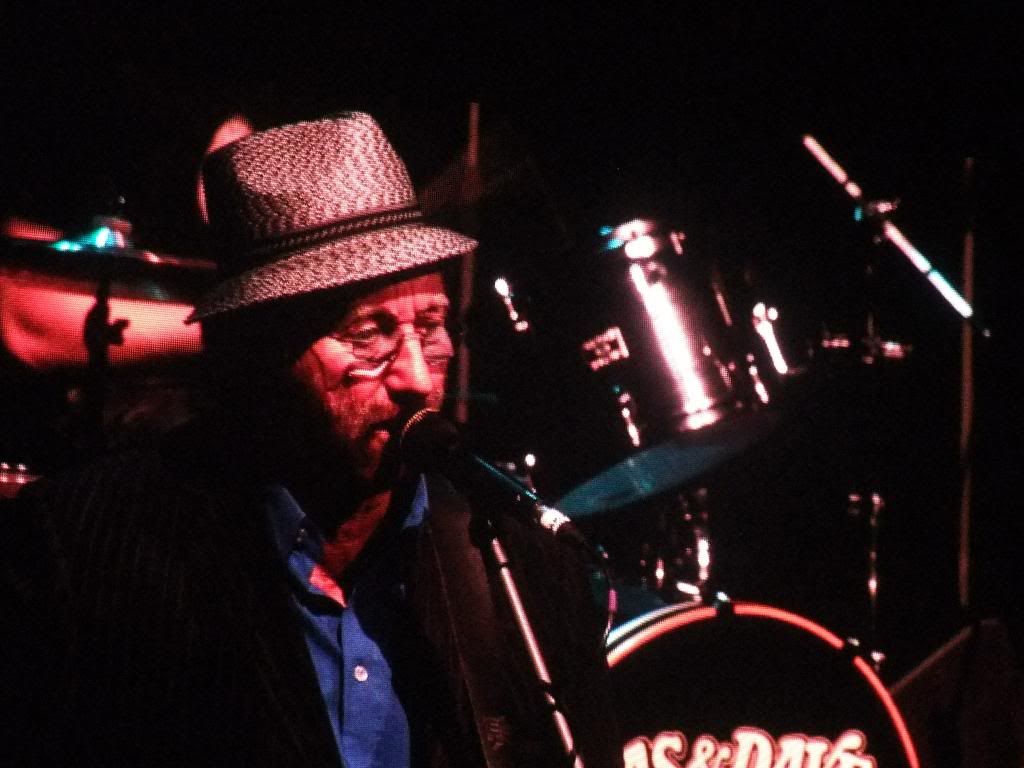 .
Keep up to date with all the news and tour dates over at their official website.